MEET CHOCOLATIER MARGARET KING
I started my love for chocolate making in the early 90's in Stamford, Connecticut, USA (where I grew up) after making character cakes for children's birthday parties and small cakes for functions. I was a supplier of party and wedding items and decorated for those events. After discovering chocolate making items at a nearby cake supply store, I decided to embark on the journey of chocolate making. I also  brought that love of chocolate making with me back to Barbados a few years ago, and now make chocolate both in the United States and in Barbados.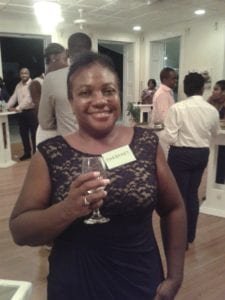 My journey started early in my childhood, however. My mum, sister, and brother worked for the "sweetie factory" (Caribbean Confectionery Company) for years during my childhood; mum used to make ice cream blocks; dad made turnovers and jam puffs; and dear Granny made everything from fudge, to drinking chocolate, to the best sugar cakes ever. Both my maternal and paternal grandparents and my parents owned several stores as I was growing up, so that sweet entrepreneurial spirit is and has always been in my blood.
I have received professional training from E'cole Chocolat; Cocoa Research Centre of The University of the West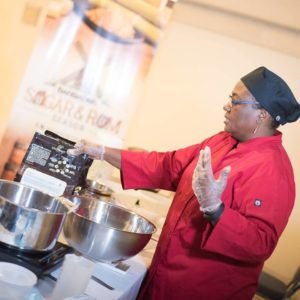 Indies in St. Augustine, Trinidad; L'ecole Valrhona in Brooklyn, New York; and Wilton School of Cake Design. My motto is "learning is ongoing", and I strive to continue on this educational journey of continuous learning of every facet of this deliciously wonderful business.
As
a chocolatier, I am always inspired to take you away from the ordinary. I source premium-quality ingredients from around the world, choosing local options first, as you'll see in our Mauby & Nuts Chocolate Bar and our Pomegranate Orange Chocolate Bar. I love creating unique flavor profiles with complex combinations (as seen in our artisan chocolate bars, bonbons, granola, energy bars, cookies and more) to bring you beautiful artisanal chocolates and confections that awaken your senses. At Magnolia Chocolatier we produce in small batches to focus on quality. Taste some today.
Welcome to Magnolia Chocolatier.
Sincerely yours,
Chef Maggie
Margaret L. King
CEO/Chocolatier